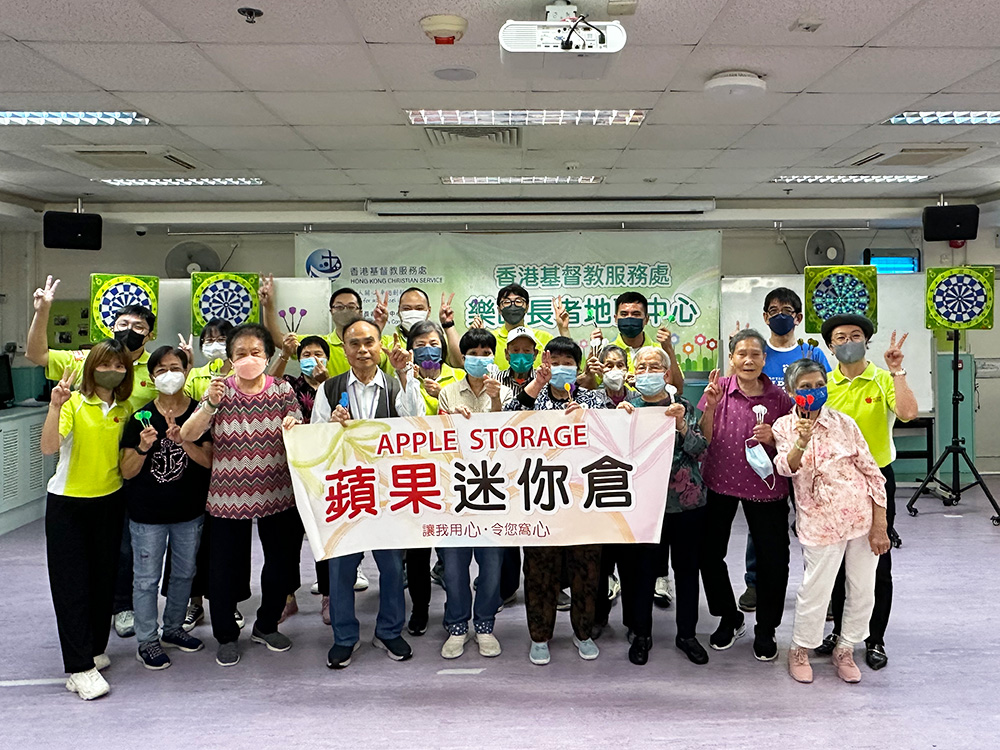 Apple Storage has always supported various types of charitable activities. This time, our volunteer team came to the Bliss District Elderly Community Centre and played "Lawn Darts" with different seniors. Through the activity, the elders were able to train their hands, brains, and eyesight, which is beneficial for their physical and mental health.
On that day, there were instructors on-site teaching about the proper posture and techniques for playing Darts. With the supporting and assistance of our volunteers, the "elderly-friends" taking turns to learn and practice and continuously trying until they became more "proficient". After practicing for a while, everyone has mastered the skill and split into teams for a "friendly competition". All the friends and volunteers worked together seamlessly and enthusiastically.
At the same time, our volunteers chatted with the elderlies and exchanged both of their feeling during the Lawn Darts, creating a happy and harmonious atmosphere that everybody enjoy such pleasant afternoon.
Click here for access more photo of the day:
Bliss District Elderly Community Centre