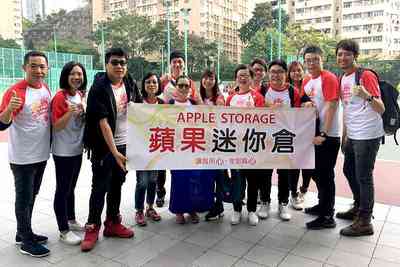 On 5th November, Apple Storage volunteer team participated in < Elderly Care Activity > held by Hong Kong Christian Service & WHIHCST to give the elderly love, warm & care with bringing some daily use articles.
On that day, 13 volunteers were divided into groups and sent to different building to visit the elderly. During the visit, the elderly was very talkative and loved to sharing their experience to us. From the visit, we found that they just want someone to visit them, give care and spend time on them.
After the visit, volunteers brought the mixed feelings. In fact, the elderly is always ignored by the society, everyone should take care and love the people around us.
The activity is very meaningful and we give the big thank to the volunteer team for the help.
Organizer: