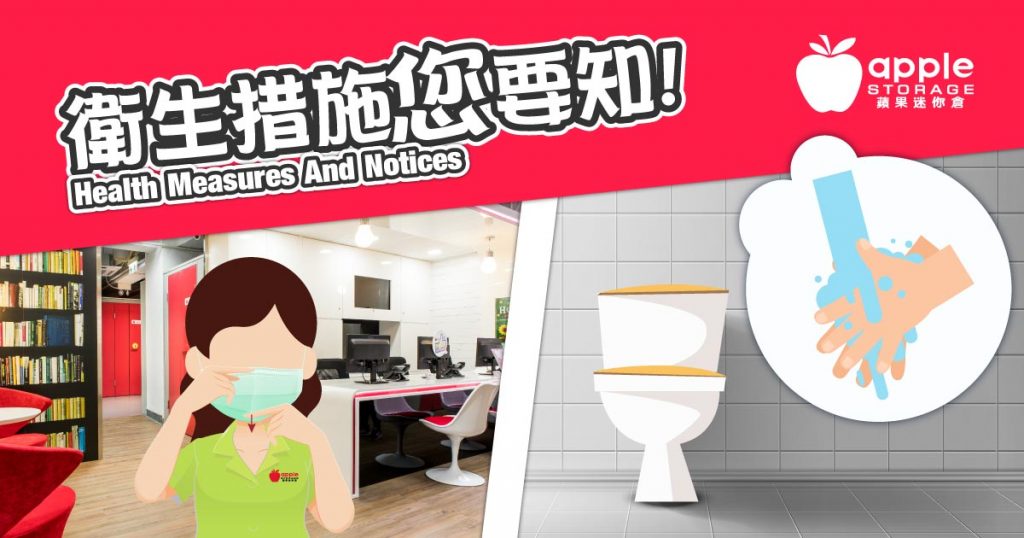 In order to maintain the hygiene condition and cleanliness in our branches for the prevention of novel coronavirus infection, Apple Storage performs the following health measures and notices:
1. Wear Mask Properly
Please wear mask to fully cover your nose, mouth and chin for the prevention of infections transmitted by respiratory droplets.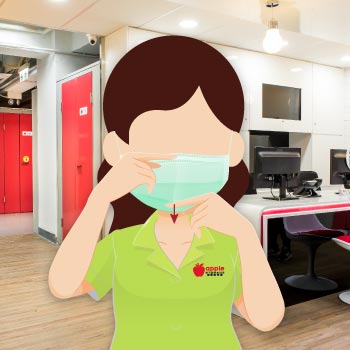 2. Put the lid down before flushing and always keep hands clean
Please put the lid down before flushing to reduce the risk of bacterial infection, and please always use soap and water to keep your hands clean.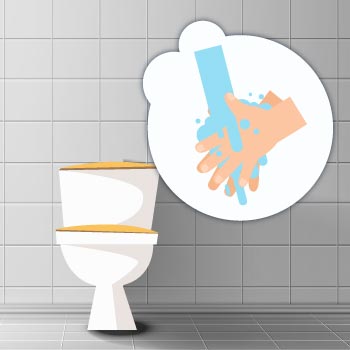 3. Professional cleaning and sanitizing
Professional cleaning service contractors will perform cleaning and sanitizing the in-store corridors, mini storage doors and partitions, glass surfaces and handles of main doors, recreational areas and self-serviced packing areas, etc.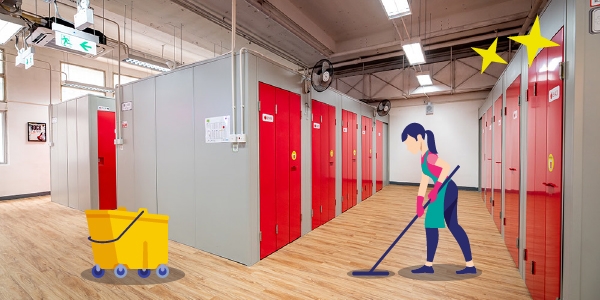 4. Regularly pest control works and regularly cleaning in-store conditioners
Professional pest control contractors will perform pest control works in our branches periodically to prevent pest infestation.

Regularly cleaning our in-store conditioners thoroughly, including dust filters, condenser coils, air outlet louvers and pipes to maintain the in-store air quality.